Christmas Gift Guide
With Christmas just around the corner, some of us may have already begun looking for gifts, while others may just be starting to think about what gifts would bless our family and friends. Below we have 10 of our top-selling items that could be brilliant gifts for the people close to you this year. From bibles, devotionals, prayer books to childrenís books and little gifts simply to encourage and show that you care, we have a wide variety of items for you to choose from!
Bibles
NIV Thinline Large Print Bible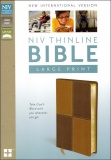 If you are wanting to give someone a nice, everyday bible this Christmas, the NIV Thinline Large Print Bible could be a great option! This bible is very lightweight, versatile & easy to read. The larger print also provides an extra layer of comfort when reading it. This, mixed with how easy it is to carry around and transport is what makes this bible so great for everyday reading and a brilliant gift idea!
Features:
Extra-thin edition - less than one inch thick
Large 10.5-point text for comfortable reading
Presentation page - ideal for gift-giving
Words of Christ in red
Ribbon marker
KJV Compact Ultraslim Leathersoft Bible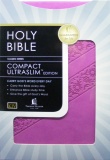 For any individual looking for a travel bible, the KJV Compact Ultraslim Leathersoft Bible is a great option. It is the ideal size for tucking into your bag, backpack or glove compartment whilst still providing easy readability. A compact travel bible could be a great gift for someone who is on the go and needs a smaller version to take everywhere with them.
Features:
Presentation page
Self-pronouncing text
Words of Jesus in red
Concordance
Full-colour maps
Prayer and Devotional Books
Prayers of Promise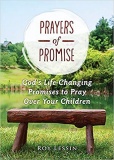 Prayers of promise is a beautiful book that could be a great gift this Christmas, as it is a brilliant tool to help guide parents in praying for their children. Prayer is such a powerful gift and it can be a beautiful way to connect with your children. The author, Roy Lessin, is the founder of DaySpring publishers, and a father of two children himself. Whatever stage of life our child is in, this book was designed to help parents along the journey of raising and connecting with their children. Prayers of Promise contains ten sections, to build a strong foundation of prayer, both for the parents and the children!
Sections:
The Power of Blessing
The Comfort of Protection
The Beauty of Character
The Joys of Community
The Proclamation of Praise
The Benefits of Growth
The Impact of Courage
The Power of Purpose
The Privilege of Knowing God
Spiritual Growth
As part of each section, six promises and prayers are included, focusing on the childís specific needs in their life. Not only will this book help you use scripture when praying, but it will also be an aid to finding the words to pray what you are thinking. This book also helps combine the structured side of prayer, with the creative side allowing you to connect with your child and lift them in prayer.
3 Minute Devotions with Andrew Murray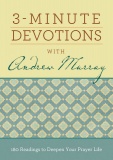 This book of devotions could be a great gift for family and friends, as itís a quick and easy way to connect with God in a busy, bustling life! For many of us, taking a few moments of the day to pause and reflect can be a brilliant experience. Taking the time to slow things down around you, renew your spirit and read the scripture will make you feel rejuvenated and refreshed. From the classic writings of Andrew Murray, these 3 Minute Devotions can be a real blessing in your everyday life.
Features:
Minute 1: meditate on a brief scripture selection
Minute 2: read through the devotional
Minute 3: read the prayer to help jump-start a conversation with God
"Be careful for nothing; but in everything by prayer and supplication with thanksgiving let your requests be made known unto God. And the peace of God, which passeth all understanding, shall keep your hearts and minds through Christ Jesus. " |7 PHILIPPIANS 4:6-7 KJV
Children and Young People
Men of the Bible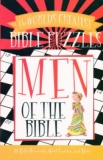 Finding exciting ways to introduce children to the stories in the bible can sometimes be a challenge. This childrenís book was designed to get your children excited to learn about the Bible and who God is. Whether this is a gift for your children, friends or family, this puzzle book contains 101 challenging puzzles, one fascinating theme and has bible stories with characters such as Aaron, Samson and even Jesus! Your children will have the thrill of learning about these exciting characters and their stories, by testing their bible knowledge and puzzle-solving skills on these eleven types of word games:
Acrostics
Bible Quotations
Crosswords
Drop-Twos
Spotty Headlines
Word Searches
Anagrams
Bible Sudoku
Cryptoscriptures
Scrambled Circles
Telephone Scrambles
Award First Bible Story Books - Pack of 3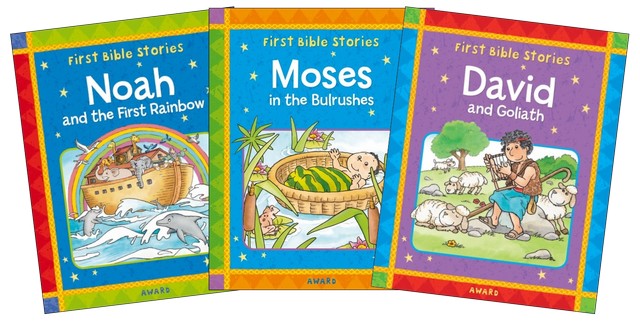 Helping children experience and understand the Bible is a very important part of growing in their faith. This series of Bible storybooks are a great Christmas gift for families wanting to learn about God together. Each book has beautiful illustrations, is easy to read and has exciting stories for the whole family to enjoy. This book series, published by Award Publications, contains 3 of the most well-known Bible stories for Children:
First Bible Stories - David & Goliath
First Bible Stories - Moses in the Bulrushes
First Bible Stories - Noah & the First Rainbow
Paraphernalia
Prayer of Serenity - Wood Magnet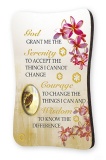 If you are looking for something small yet meaningful, this wooden Serenity Prayer fridge magnet could be a great gift this Christmas for family or friends! This magnet has lovely pink and gold flowers on it, and is not only beautifully presented, but is also a constant reminder that God is our help and is always there, by our side. This is a wonderful little gift to encourage your loved ones and let them know of these powerful words of hope and comfort. This magnet can attach to a fridge or any other metal surface, which means that it can be wherever you need it most!
Donít Worry Ė Greetings Card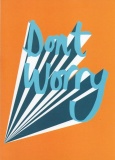 With the complexities of life, all of us will need reminding at some point, of how faithful God is. The popular verse in Matthew with the keywords "Donít Worry" is a brilliant reminder that we can let go of all of the stresses and struggles that weigh heavy on our shoulders.
This little greeting card is left blank inside for your message of encouragement and would be a great Christmas gift, as itís a little reminder for friends or family, that God is right there with them. On the back of the card, they are also reminded of Godís words from Matthew 6:25-27:
"Therefore I tell you, do not worry about your life, what you will eat or drink, or about your life, what you will eat or drink, or about your body, what you wear. Is not life more than food, and the body more than clothes? Look at the birds of the air; they do not sow or reap or store away in barns, and yet your heavenly Father feeds them. Are you not much more valuable than they? Can any one of you by worrying add a single hour to your life?"
Designer Tri-fold Large Bible Cover (Black)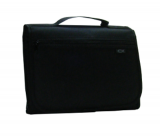 Another brilliant gift option this Christmas is a case for your Bible! This is one of those things that many wouldnít buy for themselves, hence why it could be a great gift idea for your friends and family! Many of us will have bibles that have a lot of memories and stories attached, and therefore we want them to stay protected and in good condition throughout the years. This large Bible cover is ideal for bigger bibles and is of great quality, ensuring it will keep your cherished copy safe and intact over time.
Features:
Stylish look
Durable Fabric
Many sleeves and pockets
Interior pencil and pen holder
Practical & convenient
Space for a notepad holder
Strong yet easy release Velcro fastening
Comfortable carry handle
Ichthus logo tab
Away in a Manger Ornament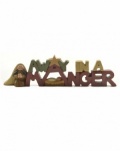 As it is the Christmas season, getting special ornaments as gifts can be a brilliant idea. Many of us enjoy having decorations around the house that not only remind us of Jesus but also come with special memories. This Away in a Manger free-standing plaque is a great little gift to give to friends and family so that they can have a constant reminder of the story of Jesus this Christmas and for future Christmases too!

Please be aware Blossom Bucket items do not come in any form of an individual box or gift packaging!